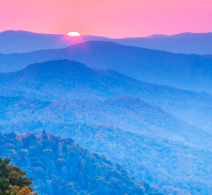 If you wanted to build a survey and database that allowed users to reflect their values on specific topics how would you do it? For instance, if you wanted to ask users what they thought about:
Free Speech – good, bad or indifferent
Private Property – good, bad or indifferent
Sugar – good, bad or indifferent
Assume you also want to offer users the opportunity to propose new moral premises.
What type of system would you build or buy?
Other system requirements:
Open so that users can see the actual data
Accessible so that people could get to it without having to create an account or login. Web3 login?
This is the first step in a multi-step project. I am not asking you to build anything. At this point, I am looking for ideas as to alternative paths that might merit initial exploration.
Up to three participants will be paid $100 USD in crypto for acceptable contributions. Target time for completion is less than 1 hour.
Submission Guidelines
Send an email via the contact page with the following in the subject line:
JGP Moral Premise Project – Your Name
Include your content.
Payment – My preferred payment tokens would be Bitcoin Cash (BCH) or TUSD. If you have one of those wallets include you address. If you prefer a different token just let me know.
Thanks for thinking about it.